When your dog has an upset stomach, you'll do whatever you can to comfort him – after all, pets aren't just companions, but furry family members! There may be moments where you might be tempted to reach into the medicine cabinet and give him something formulated for humans – but think twice before doing so. There are a host of reasons why medications for people may be dangerous for your four-legged friend, including possible adverse side-effects, interactions with other medications they're taking, an intolerance to certain forms of drugs, and preexisting health conditions, to name a few.
If your pooch is showing signs of illness, it's always best to seek the professional advice of your trusted veterinarian or animal hospital. This article will discuss the side-effects of Metoclopramide in the event your vet prescribes it for your dog's digestive issues.
Understanding The Medication: What Is Metoclopramide?
Metoclopramide is a drug used primarily for the human treatment of stomach and esophageal problems. Defined as an upper gastrointestinal tract motility stimulant and an antiemetic, Metoclopramide is also recognized as a receptor antagonist in medical terminology, acting as a blocking agent in the central nervous system and thus preventing nausea and vomiting triggered by most stimuli.
Commonly prescribed to treat and prevent vomiting and nausea, it is also used to assist patients with emptying of the stomach (in humans with delayed stomach emptying conditions), and administered to individuals with gastroesophageal reflux disease. Additionally, it is used to relieve the symptoms of migraine headache sufferers. Metoclopramide is recognized under several name brands, including Maxolon®, Octamide® and Reglan®.
In the instance of dogs and cats, Metoclopramide is often prescribed by vets to prevent vomiting, nausea, and esophageal reflux, wherein stomach acid backs up into the throat. Your vet may also recommend this drug to help move food and hairballs from your pet's stomach into the intestines. In addition, it is utilized during cancer chemotherapy treatments to prevent vomiting in dogs and other side effects. This medication may be administered by injection at your veterinary clinic, or given by mouth as a tablet or oral solution, depending on what your vet deems most suitable for your dog.
How Can Metoclopramide Help My Dog?
Metoclopramide is frequently used by vets to treat the symptoms of gastrointestinal disorders in dogs, including vomiting, nausea, and reflux disease. In the instance of your dog's indigestion, it is often a case of a reduction in motility (movement) in the stomach, which results in nausea and bloating in dogs. This is because the food is pooling in your dog's stomach, making him feel sick and sometimes leading to stomach acid backing up into his esophagus.
Treating your dog with Metoclopramide normalizes stomach contractions, allowing bile and food to pass in the proper direction and alleviating your dog's symptoms. It can also strengthen the muscles of your dog's upper gastrointestinal tract and the esophagus. Added benefits of this medication include its ability to cross a biochemical blood-brain barrier, which can prevent nausea and vomiting by acting directly on the brain. As in the instance of any medication, you should only give Metoclopramide to your dog with a prescription from your vet.
As mentioned, Metoclopramide is used to treat a broad array of gastric motility disorders and the nausea and vomiting associated with these conditions, including:
Ileus and Gastritis

GI Emptying Disorders / Abnormal Gastric Emptying

Renal Failure

Acute Hepatic Failure

Hepatitis
Upon completion of your dog's examination, your vet may prescribe Metoclopramide for a variety of reasons, which might include:
Prevention of nausea and vomiting

Moving a build-up of food from the stomach into the intestines

Prevention of esophageal reflux (i.e., stomach acid backing up into your dog's esophagus)

Administration after surgery or during cancer chemotherapy to prevent vomiting/nausea
Ask Your Vet: Is Metoclopramide An Appropriate Treatment For Your Dog?
Metoclopramide is frequently prescribed in the veterinary practice to help with the passage of food through your dog's upper digestive tract, and as discussed earlier, may be safely used to treat disorders such as acid reflux and esophageal reflux diseases. Primarily administered as an anti-vomiting drug, it helps to reduce delayed gastric emptying in otherwise healthy pets that have a chronic vomiting problem. Chronic vomiting of this type usually occurs in the mornings, and is characterized by a small amount of bile that is yellow in color.
Recognized as a central antiemetic, the medication is well-absorbed orally and excreted primarily in your dog's urine. Because it penetrates the central nervous system (CNS), it acts quite rapidly and is short-acting, so it is generally administered several times a day. Your vet will provide you with specific medication guide with instructions which must be followed exactly as prescribed, including proper dosage. Typically, your vet will instruct you to give Metoclopramide to your dog orally (in table form) with plenty of water, and should only be given to the pet for whom it was prescribed – never give prescription meds to other pets in your household.
Did You Know…
It should be noted that Metoclopramide is only prescribed to treat secondary symptoms that accompany a health condition or disease, and will not cure the underlying cause of the vomiting. It is therefore critical to schedule an appointment with your vet or pet clinic in the event that your dog is experiencing chronic nausea, vomiting, or other symptoms indicating digestive disturbance, as only a professional physician can properly diagnose and treat your dog's illness.
What Are The Side-Effects Of Metoclopramide For Dogs?
Although studies have shown that Metoclopramide is well-tolerated by most dogs, some animals may undergo certain side-effects when treated with this medication. Frequently reported side-effects of this drug include hyperactivity, muscle restlessness, or drowsiness, as well as constipation in dogs.
Some other Metoclopramide side effects that occur in dogs who have been treated with Metoclopramide include:
Confusion/disorientation

Dizziness

Drowsiness

Fluid retention

Hyperactivity/frenzy

Increased urination

Increases

seizure activity

in epileptics

Nausea

Sedation

Involuntary movements
Acute dystonic reactions
There are certain adverse effects that have been observed in dogs treated with Metoclopramide, and due to the medication's ability to cross the blood-brain barrier, some of these effects are neurological. If you notice unfavorable side-effects, be sure to consult your veterinarian, as your dog's dosage may require an adjustment or an alternative form of therapy may be recommended.
In severe cases, dogs with a predisposition to seizures may experience seizures when taking Metoclopramide; however this should not occur in dogs who have never been diagnosed for seizure-related conditions. In any case, if you notice any of these symptoms or anything else unusual, discontinue usage and contact your vet immediately.
Important: If your dog has any of the following health conditions, use Metoclopramide only after you've sought the express consent of your veterinarian:
Avoid using in pregnant or nursing pets

Administer with caution to dogs with pheochromocytoma (a rare adrenal tumor)

For dogs with a history of seizures, Metoclopramide may be dangerous, as it has been known to cause seizures in these pets

Metoclopramide has been shown to be unsafe for dogs with GI/stomach/intestinal obstruction, bleeding, hemorrhage or perforation

Use with caution in

dogs with diabetes

,

kidney disease

, high blood pressure or who have recently undergone stomach surgery

Avoid usage if your dog has shown allergic reactions to Metoclopramide or similar products (e.g., PABA sunscreens)
In addition, please note that Metoclopramide may react with the following drugs:
Acetaminophen

Anticholinergic/antispasmodic medications such as Bentyl (Dicyclomine)

Anticoagulants

Any other prescriptions or over-the-counter (OTC) medications

Aspirin

/acetylsalicylic acid

Atropine

Central nervous system depressants or sedatives

Cimetidine

Cyclosporine

Derivatives of Tetracycline

Digoxin

Insulin

MAOIs (such as Selegiline or Anipryl Preventive Flea Collar within the last 14 days)

Muscle relaxants

Narcotic pain relievers

Probantheline bromide
Warning:
Because Metoclopramide increases gastrointestinal activity, it can affect the absorption rates of many oral drugs. Therefore, if your dog experiences any adverse effects when taking multiple prescribed medications, contact your veterinarian right away.

Metoclopramide Dosage For Dogs: Talk To Your Vet
As we've discussed, Metoclopramide is frequently prescribed by veterinarians to treat nausea and vomiting in dogs who are suffering from some form of gastric motility disorder. However, it is important to follow the express orders of your vet, as improper dosages can lead to complications.
Refer to this checklist of commonly-asked questions during your next vet appointment:
What are the risks/benefits of Metoclopramide?

What tests are required prior/during treatment?

When will my dog need to be re-checked?
In addition, it's important to tell your vet specifics about your dog's medical history, including:
If your dog has any current/prior medical problems or allergies

If your dog has ever experienced digestive issues in the past

If your dog is pregnant, nursing/lactating, or if you plan to breed your dog

Side-effects your dog has experienced when given other medications/drugs
Here are some other helpful tips to keep in mind in the event that your dog is prescribed Metoclopramide:
Contact your vet right away if your pet eats more than the prescribed amount

Notify your vet immediately if your dog's condition does not improve/worsens despite treatment

As with any prescription medication, Metoclopramide should only be administered to the dog for which it was prescribed – never share medications with other household pets.
Did You Know…
If you happen to miss a single dose, most vets recommend administering it as soon as possible; however, it's best to consult your vet's office to be sure how to proceed. It is not recommended to give two doses at once.
Metoclopramide: Overdose & Allergic Reactions In Dogs
To prevent running the risk of overdosing your pet, the following information outlines the signs and symptoms of Metoclopramide overdose in dogs:
Agitation

Confusion

Drowsiness

Irritability

Muscle spasms of the neck

Tremor

Uncontrollable movements of the legs, face and tongue
In the event that you believe your dog is experiencing an overdose, seek emergency veterinary medical treatment immediately.
Additionally, stop giving Metoclopramide and contact your vet right away if you believe they are suffering from an allergic reaction – signs may include:
Difficulty breathing

Swelling of the lips, tongue or face

Uncontrollable spasms of the legs, lips, jaw, tongue, face or other body parts

Agitation

Insomnia

Yellowing of the skin or eyes
Is Metoclopramide A Safe Treatment For My Dog?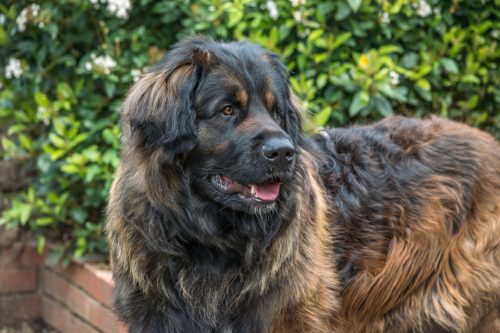 While Metoclopramide has been used by veterinarians as an effective treatment for dogs who suffer from various gastric disturbances, it must always be approved by your vet before administering to your pet. If it's the first time you are giving Metoclopramide to your dog, be sure to monitor him closely for any adverse reactions. In the event that you have questions about proper dosage, medication side-effects, storage information or other related issues, call your vet's office for additional information and advice.
In addition, your pharmacist will have additional reading literature about Metoclopramide; you may also ask your pharmacist questions about the medication. Side-effects may also be reported to the FDA at 1-800-FDA-1088.
Giving Your Metoclopramide: Tips For Administration
As a disclaimer, the following tips only apply if you've received the express consent of your veterinarian to give Metoclopramide to your dog. It is essential to follow your vet's instructions when administering his dosages; be certain to ask questions regarding your dog's diet and other daily rituals to ensure safe drug administration:
Give your dog his medication at the same time each day

Administer Metoclopramide approximately 20-30 minutes before a meal unless otherwise instructed by your vet

Be sure to give each dose with plenty of water

Read and follow the label and any enclosed instructions carefully

Give your dog this medication for as long as your vet directs

Never skip doses or stop giving the medication to your dog without first consulting your vet

Call ahead for refills if possible
Natural Treatments for Dog Nausea & Vomiting
Many pet parents who do not feel comfortable giving their dog Metoclopramide choose to go with safe, natural treatments for dog nausea and vomiting with little to no side effects. One such product is Canna-Pet®.
Canna-Pet® delivers high-quality, life-enriching, all-organic pet products that provide hemp and other compounds and are used by hundreds of pet parents whose fur babies struggle with nausea, vomiting, and other gastrointestinal disorders. It is safe, veterinarian-recommended, and covered by major pet insurance companies.  
Sources: