Who We Are
Friend. Companion. Confidant. Partner. Your pets play so many valued roles in your life.

Here at Canna-Pet®, we understand how much you love and care for your pets. Like you, we share an undying devotion to making pets' lives more enjoyable and long-lasting. Because the longer we can enrich our pets' lives, the longer they will enrich ours.
As the global pioneer of hemp CBD for pets,  Canna-Pet is committed to providing pet owners with organic, ethically-sourced products to help their beloved companions live healthier, happier and longer lives – and ease their own worries, concerns, and fears about their pets' health. So we all end up feeling better. Together. For longer.
How does Canna-Pet accomplish this mission? By delivering high-quality, life-enriching, all-organic nutritional pet products that provide CBD, CBC, CBG and other cannabinoids derived from enriched oil extracts of organic hemp. Our complete CBD and terpene products are the first and only whole-plant hemp extracts that are designed for pets – from the ground up. And the groundbreaking and ever-innovating Canna-Pet laboratories are the only facilities of their kind in the world.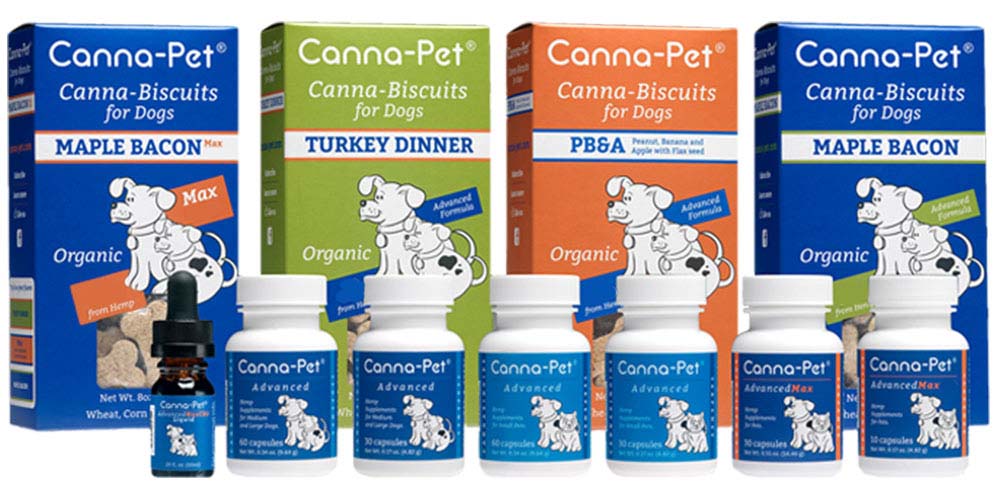 Canna-Pet proudly and passionately serves as the worldwide pioneer of hemp CBD (cannabinoid) nutrition for pets – constantly innovating a revolutionary new frontier in pet nutrition. The advanced science, technology, and experience that informs the Canna-Pet mission is constantly evolving, powered by progressive trials and research – and a true passion for people and their pets. All of these technologies, efforts, and innovations exist to empower peoples' beloved pets to enjoy an active and enhanced life.
The Canna-Pet vision is to continue to innovate, so that pet owners can provide all-natural and effective assistance that empowers their pets to enjoy the greatest quality of life possible. It is a shared mission and vision, which involves growing and nurturing a compassionate, connected community of scientists, veterinarians, pet retailers, and pet owners.
We also care about the communities we all live and play in. We all only have one life to live. And one earth to live it on. Together. That's why we give back to those who go out of their way to assist and improve their communities – like providing a 50% discount to shelters, fosters and other animal rescue charities.
To truly grow the Canna-Pet community and serve as a safe steward to our planet, we need the assistance, input and PASSION of pet owners like you. We welcome your feedback, suggestions and testimonials, and we invite you to connect with us and other pet owners in the Trending Testimonials section of our site. Let's connect!